Attractions
Calico Ghost Town, Where the Past Comes Alive

When he was a young man, Walter Knott worked the mines in Calico, an experience that stayed with him all his life. Some 40 years later he went back and bought the town. Some of the buildings that he moved to Buena Park, California, served as an attraction to bring people in to his wife's chicken restaurant.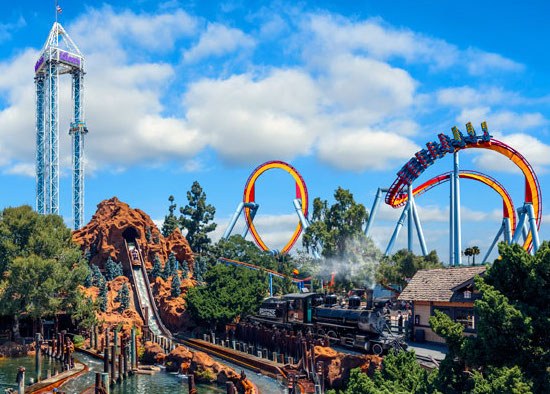 These buildings eventually became the center of one of the most famous tourist theme parks in the world, Knott's Berry Farm. The buildings that he left behind in Calico, however, became just as important, to him and to the world. He restored the town and created a place where travelers can step back in time to experience the gold rush days, and to learn how people lived during those exciting times.
Idle Spurs Steak House
690 Hwy 58, Barstow, CA 92311 (760) 256-8888
Since it's opening in 1950 the Idle Spurs Steakhouse has established a reputation for excellent food, friendly service, and a unique dining atmosphere. It has become one of the most popular restaurants in the High Desert region of Southern California.
Click here to go to Idle Spurs Steak House Website.
Restaurants
IHOP
1441 E Main St, Barstow, CA
Phone – (760) 256-1020
0.01 miles
Jack In The Box
1370 E Main St, Barstow, CA
Phone – (760) 256-3167
0.06 miles
Dinapollis Fire House
1358 E Main St, Barstow, CA
Phone – (760) 256-1094
0.08 miles
Del Taco
1310 E Mountain View St, Barstow, CA
Phone – (760) 256-8226
0.08 miles
Carl's Jr.
1530 E Main St, Barstow, CA
Phone – (760) 256-8117
0.11 miles
Coco's Bakery Restaurant
1311 E Main St, Barstow, CA
Phone – (760) 256-8992
0.12 miles